SHOP
Soliloquy
00085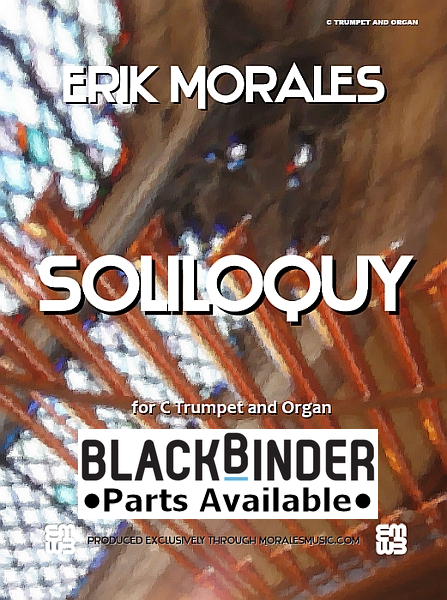 See and hear Jose Chafer's world premier of Soliloquy (go full screen to view the solo part):
"Soliloquy" was composed at the request of master trumpeter José Cháfer of Spain. The definition of the word "soliloquy" is an act of speaking one's thoughts aloud when by oneself or regardless of any listeners present. This is the approach I took when composing "Soliloquy".The piece flows lyrically throughout with powerful displays of musical emotion. Among the emotions conveyed are doubt, torment, passion and love. The key for the performer is to deliver the music in a very dramatic and operatic fashion. It should be played like a great aria for tenor voice. The organ part should also be approached in this manner.
Please note – a B-flat Trumpet part is provided on the reverse side of the C Trumpet part.
ISMN # 979-0-800118-25-8

Duration - ~6 min.
Options:
Complete Set (0) Organ part only (-4) Trumpet part only (-8) Library Bound Version (6) Blackbinder C Trumpet Part (-8)